Storm Pictures
These pictures were taken Sunday, 8/28/05, 13 hours before Hurricane Katrina made landfall. The surge was already 4 feet then.
Port of Gulfport unloading docks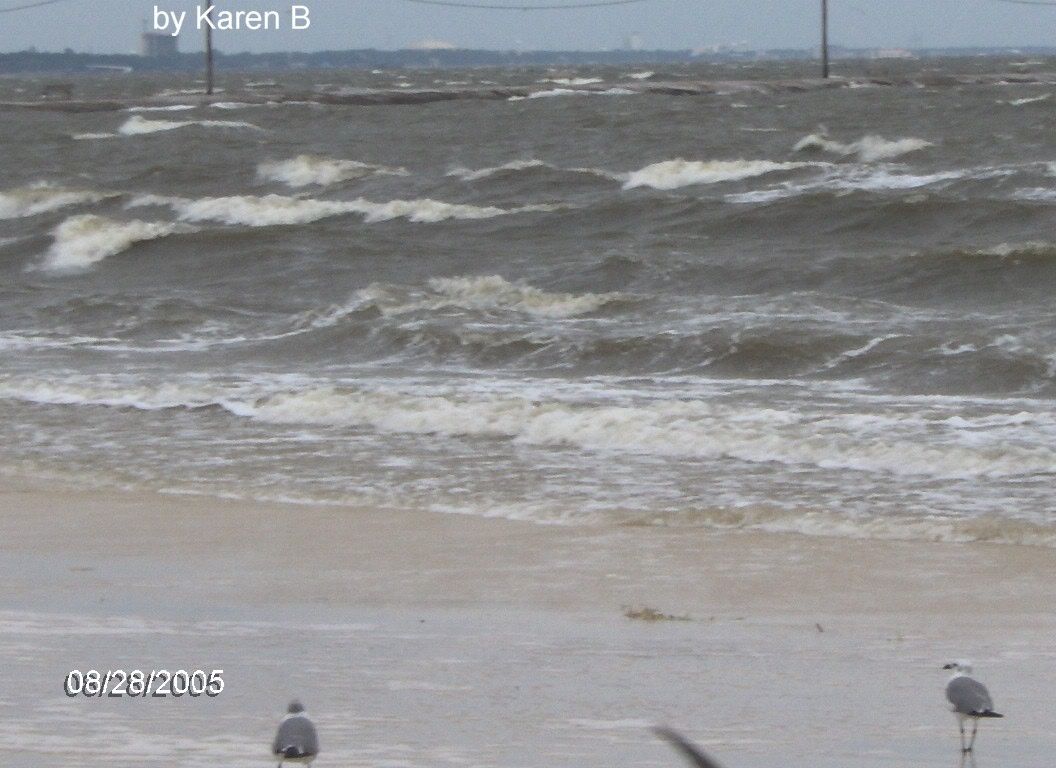 Our beaches do not normally have surf
Moses Pier in Gulfport
These pictures were taken Monday, 8/29/05, as Hurricane Katrina was making landfall. I was in Saucier Mississippi, 20 miles from the beach. I am not sure of the time, maybe 6:00am or 7:00am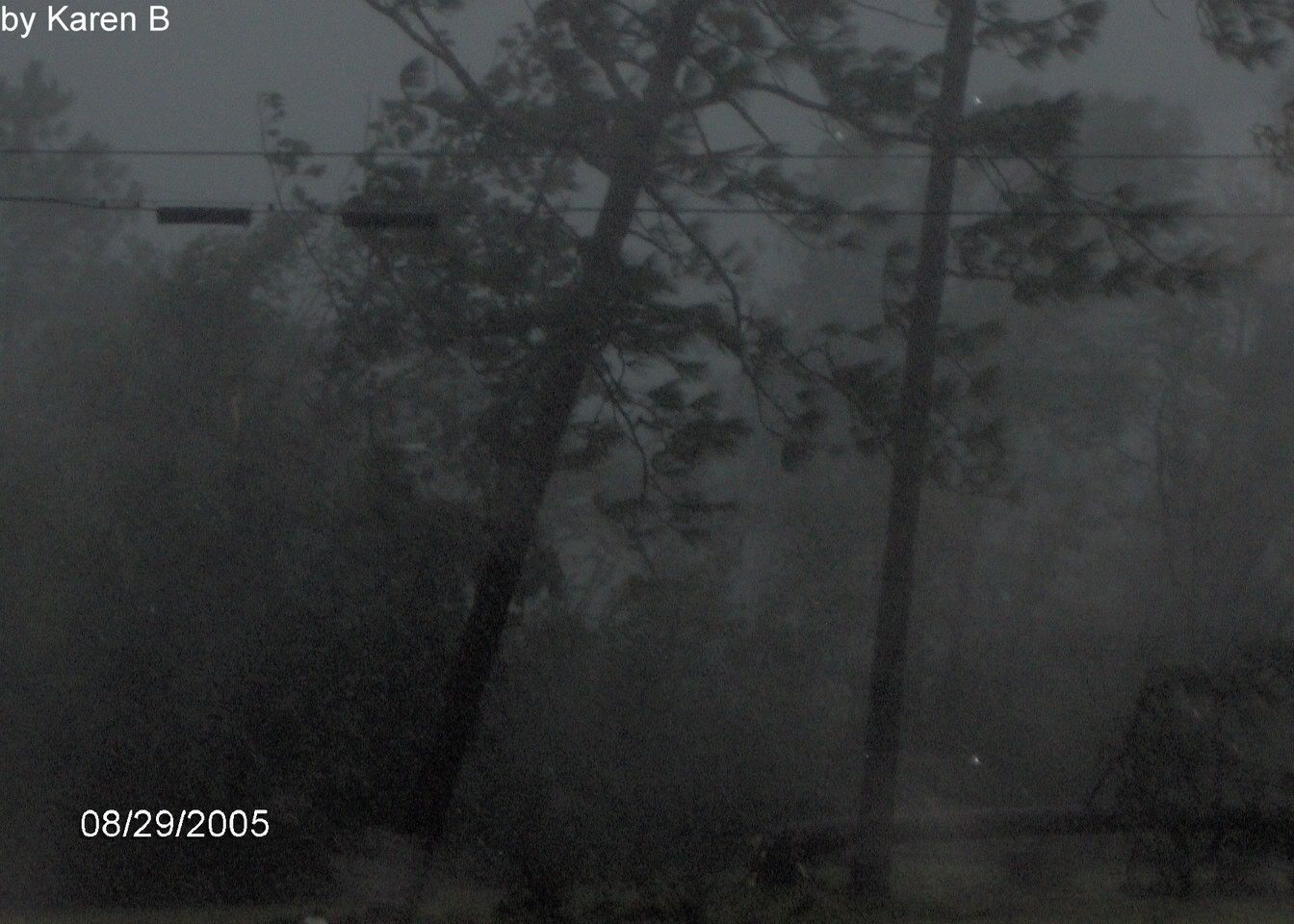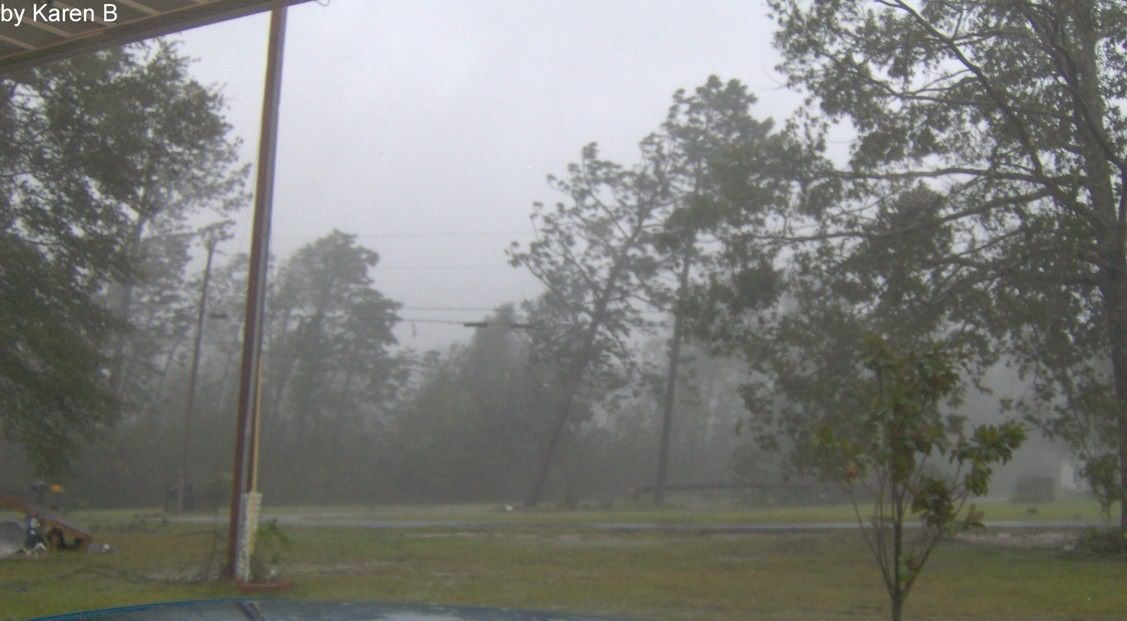 The winds, which we estimated between 100mph to 120mph where we were lasted until 2:00pm. We watched Debbie's neighbor's roof peel off shingle by shingle. We watched great oak trees fall like matchsticks. We watched as water dripped in through the vents and came in through one of the bedrooms. We listened for the sounds of the roof tearing off which thankfully never came. We did have one laugh. My grand-nieces inflatable pool which had been filled with water to weight it down became airborne. It was lifted 15 feet and skimmed over a trailer and landed about 500 yards by a fence. My little niece thought is was funny and was laughing about it and so were we.
This storm was so destructive because of its sheer size and its slow movement.