Visiting, the Beach, & Pizza
Today, I went to Biloxi again and as always it was good to visit and laugh with loved ones. The traffic situation has vastly improved from 2 weeks ago and it only took 15 minutes for the drive. I decided to go down to Beth Israel Synagogue which is only a half mile from my sister's. I was able to walk down to the beach from there. I knew what to expect and the businesses and homes along Highway 90 are gone or heavily damaged. But it was good to see the beach though I still cannot walk upon it. I saw some brown pelicans flying majestically and it did my heart good. For it seemed as though their flight was telling me that not all is gone.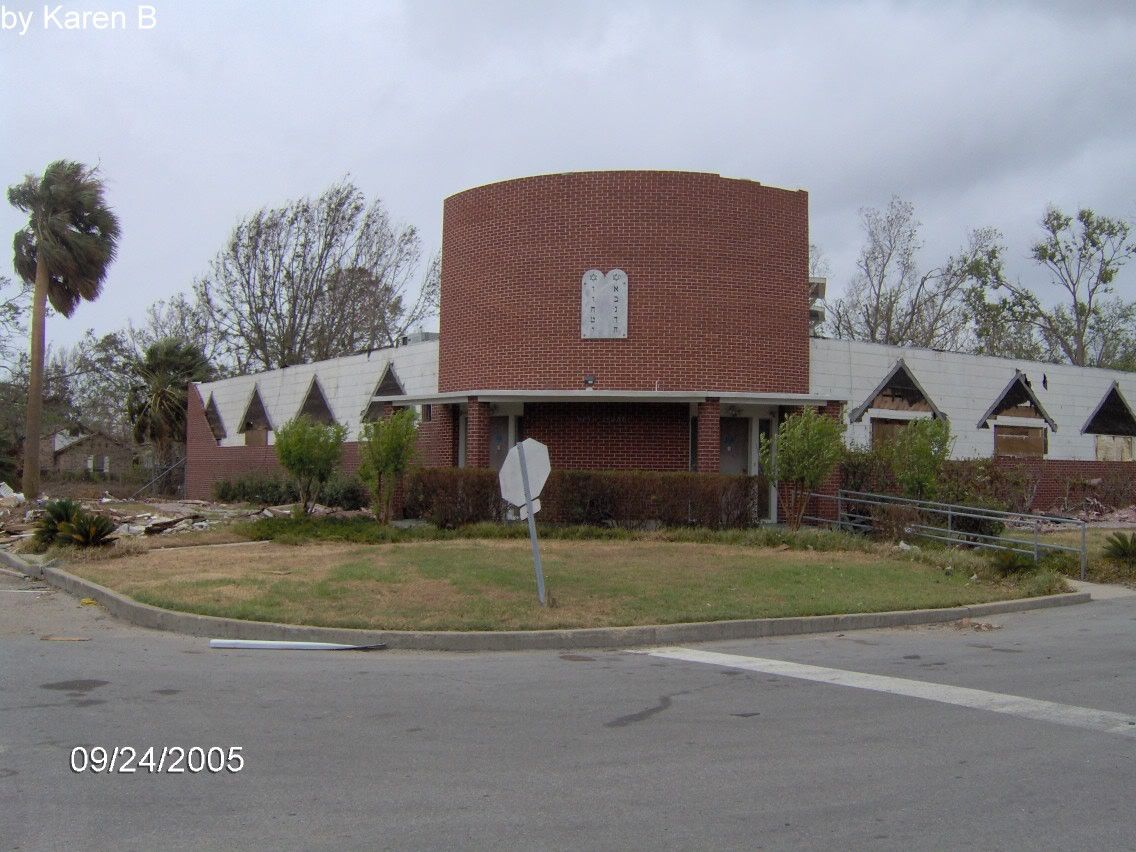 Beth Israel Synagogue suffered heavy damage. Most of the bricks on the top half of the building are gone and though you can't see it in the photo, the roof was damaged as well. I could see the tarp that covered the roof billowing in the wind.
This is what is left of Treasure bay Casino. The casino is shaped like a pirate ship and even had sails on the masts, which were kept furled. The barge was docked behind the entrance building to the casino, Katrina moved it to the front.
On my way home, I stopped on the bridge over the Intercoastal Seaway to photograph the boats that had sought refuge there from Katrina. It wasn't much of a refuge for many of the boats. The ones pictured are part of the shrimping fleet.
Before going home, I had to stop at the grocery store. I tried the Super Wal-Mart first but it was so crowded, there wasn't any parking spaces left. So I proceeded to Winn-Dixie. This is where the pizza comes in. I have been craving pizza since after Katrina hit. The stores are just now starting to get in supplies on a regular basis. And I was able to get a frozen pizza today!! It wasn't a Chicago deep dish but it tasted oh so good. Next up, a chili cheeseburger with onions from the Sonic!!