Images of My New World
I was going to do a post today about
Roe v. Wade
but since I am running a fever will not be able to do it justice. So, instead I decided I would share some images of my new world after Hurricane Katrina.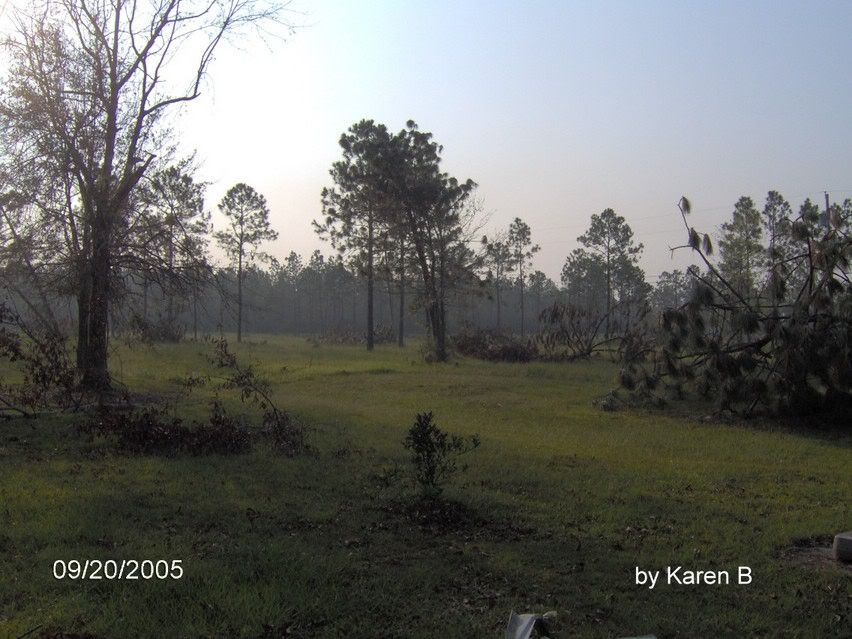 This is the view from my backyard. Gulfport MS
This is my new view from work. Where the red car is, a house used to be. The also were booths and tables that Sacred Heart had for their annual bazaar held in October. There also to be many more trees.
I call this one
Ghosts
. All the bags in the trees were from our factory. It is eerie walking down the road with the bags swaying in the wind and it truly feels like ghosts are present. Bayshore Dr, D'Iberville MS
Also on Bayshore Dr., The building in the far back is what's left of the factory. The slab on the left is all that remains of Seymour's Bait shop.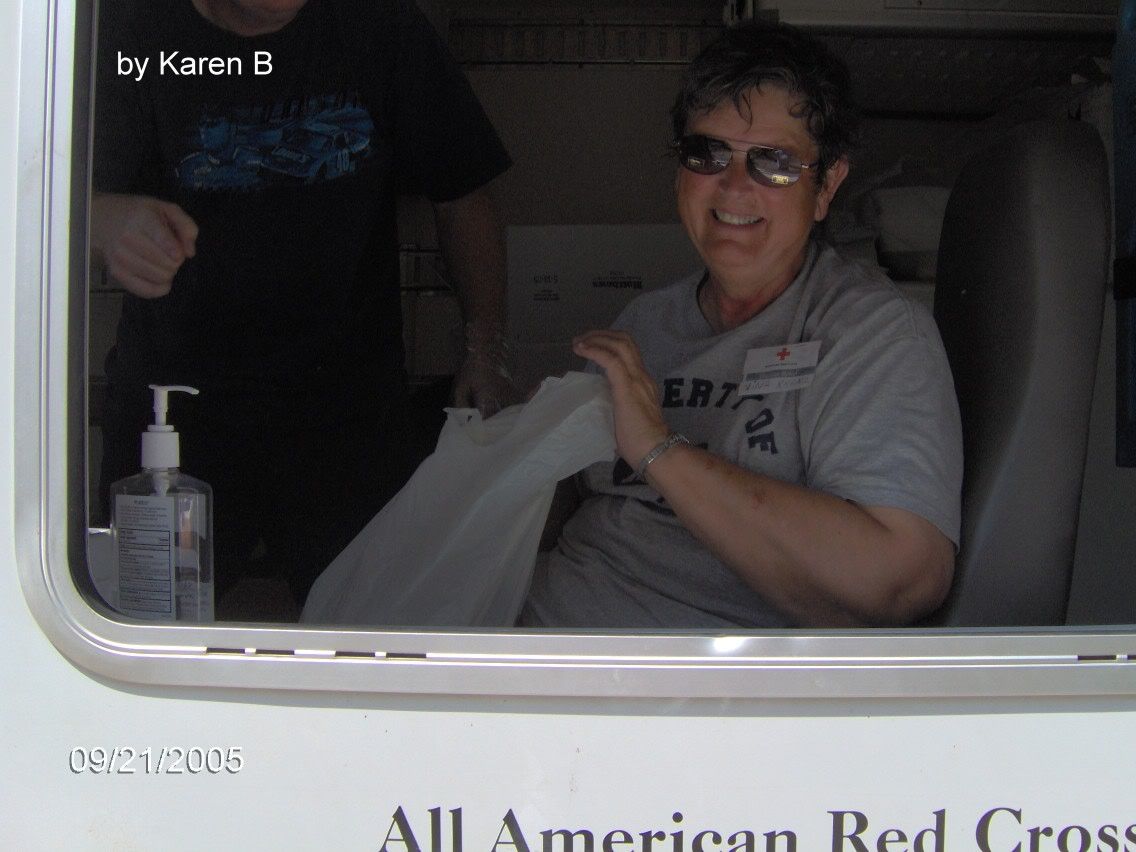 This lady from Michigan is one of the many selfless volunteers of the Red Cross who have been providing hot meals in cities up and down the coast.