Scenes
This was taken yesterday while I was stopped in traffic on Pass Road. A similar picture had been featured in the
SunHerald
a couple of weeks ago. Apparently the US flag that is draped around the statue of Jesus was put there by Katrina.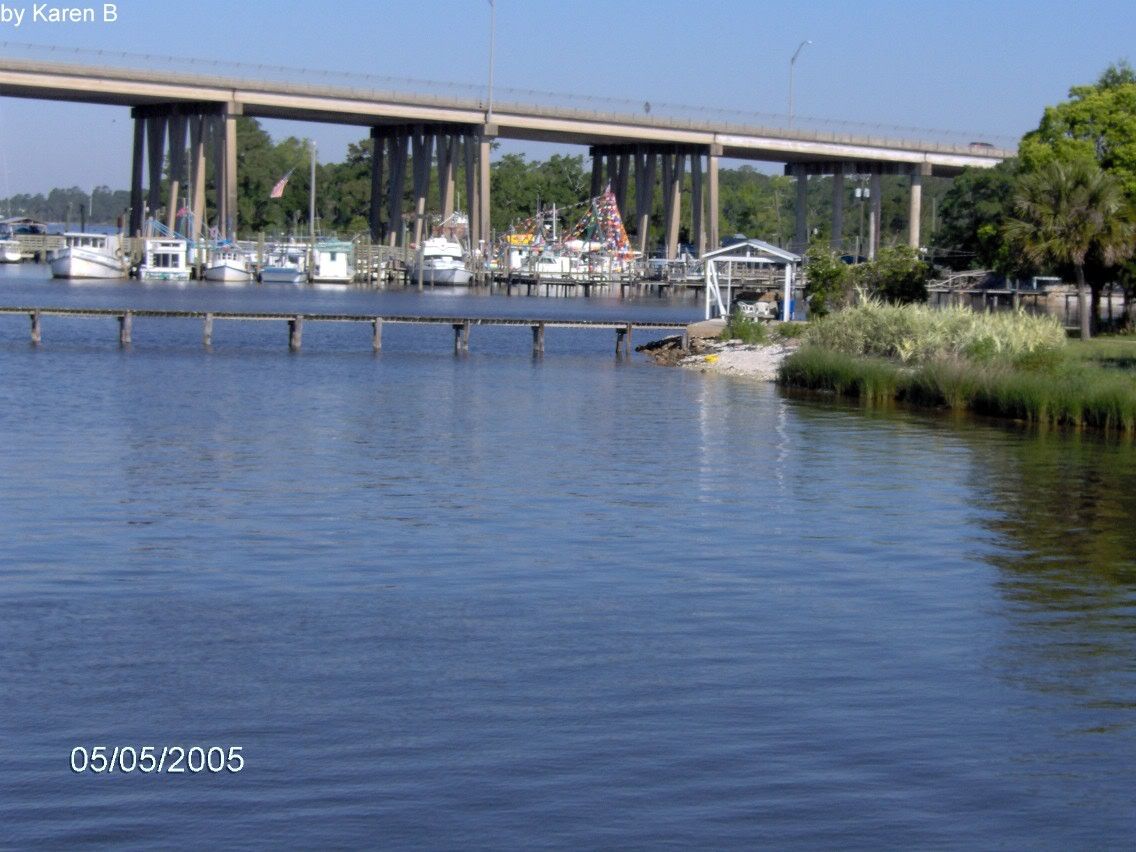 I took this picture back in May to send to some of the men and women I send packages to via Books for Soldiers.
This is not quite the same angle, for when I took the before picture back in May, I was standing on the dock at Gollott's seafood. But you can see some of the devastation. Notice how dirty the water is. That is from all the debris. The trees in the background are live oaks. The leaves on live oaks usually remain green year round. In keeping with my policy of not showing the destruction of neighbors homes, you will not see the total destruction of the five houses that were to the right of this photo. There is nothing but slab left of those homes. I believe everyone evacuated before the storm. The boats must have been sent to safe harbor before the storm.