Awash in Beauty
Another artist whose work I escape into is American painter John Singer Sargent. He spent most of his life in Europe and lived in London. The colors in the following selections are vibrant and draw you in.
The
Oyster Gatherers of Cancale
is at the Corcoran Gallery of Art, Washington DC and was painted in 1878.
I lot of the prints that I have hanging in my home deal with the sea and the harvesting of the sea. That is what drew me to this one. I do have a reproduction of this hanging in my home. He has captured so beautifully the blue of the sky at the sea. I can feel the warmth of the sand and water on my bare feet when I look at this one.
The
The Garden Wall
is at the Museum of Fine arts, Boston and was painted in 1910.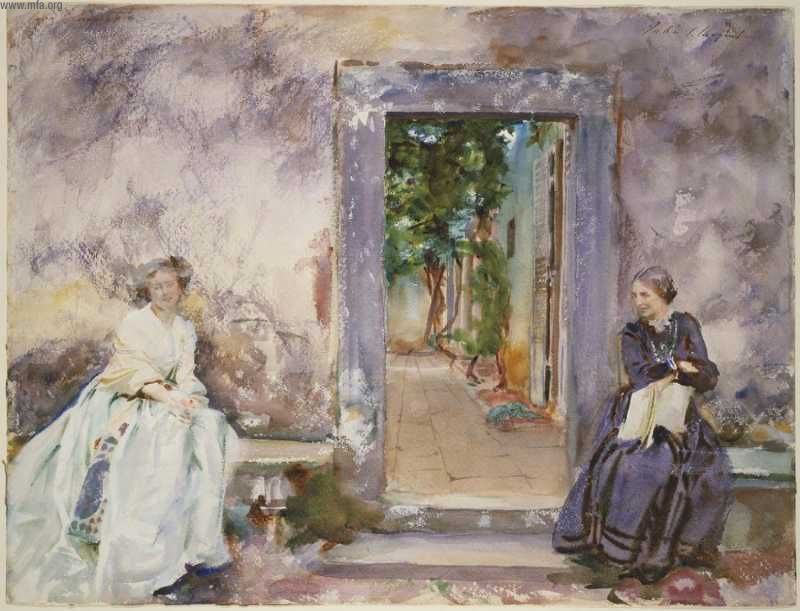 This one keeps me guessing. Is there a fountain behind that garden wall? It seems to be a wall to a courtyard garden which would have one. I think these two ladies are talking and laughing about men.
Sargent's most famous painting is
Madame X
which caused a scandal in 1884 Paris.
Another nice escape. I do not know anything about the different techniques that are used in painting, I just enjoy what they invoke in me. Hope you enjoy my excursions as much as me.