Friendship
The Gulf Park campus of the University of Southern Mississippi in Long Beach took a beating as did most of the city. At the campus there is a 600 year old oak tree called the Friendship Oak. It used to have a gazebo built around it. The gazebo is gone but the oak survived. It is a famous landmark along the Mississippi Gulf Coast.
Political cartoonist Marshall Ramsey at the
Clarion Ledger
has given the oak a new look.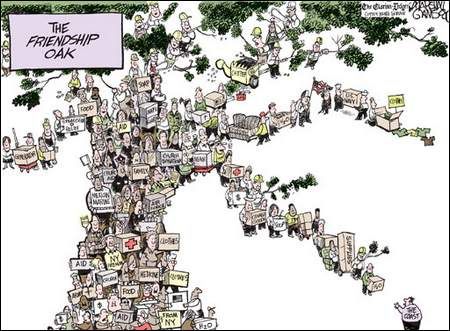 I think it expresses the sentiments of me and the majority of Mississippians as to the heartfelt thanks we feel to all the wonderful help coming in to our beleaguered but unbeaten state.