Operation Seabees Can Do
As a member of the South Mississippi Chapter of Protest Warriors, I was privileged to participate in Operation SeaBees Can Do. It was held at the main gate of the Naval Construction Battalion Base located in Gulfport, Mississippi on April 23. We wanted to show our support to those who serve our country. Our efforts were greatly appreciated by the service men and women who passed by. After reading our signs of thank you, we received numerous thumbs up, car honks and smiles. Some people who lived in the area came up and thanked us for what we were doing. Below are some pictures.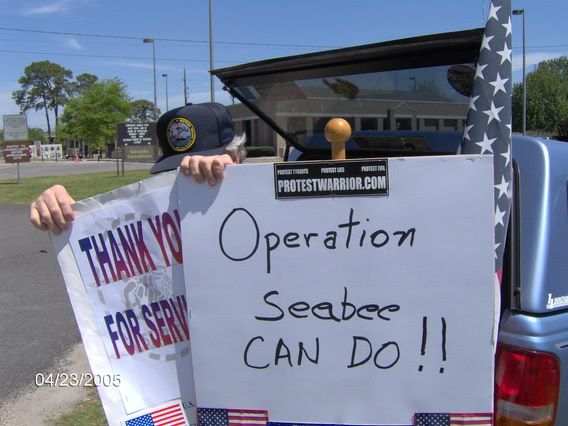 This was our second operation. Our first was held March 19, 2005 at Kessler Air Force Base in Biloxi, Mississippi. The response of those who serve our country was overwhelming. Our chapter plans to hold more of these operations in the future.